Polo Santa Marta
The annual BITS meeting will be held at Polo Santa Marta, Silos di Ponente, via Cantarane, 24 - 37129 Verona.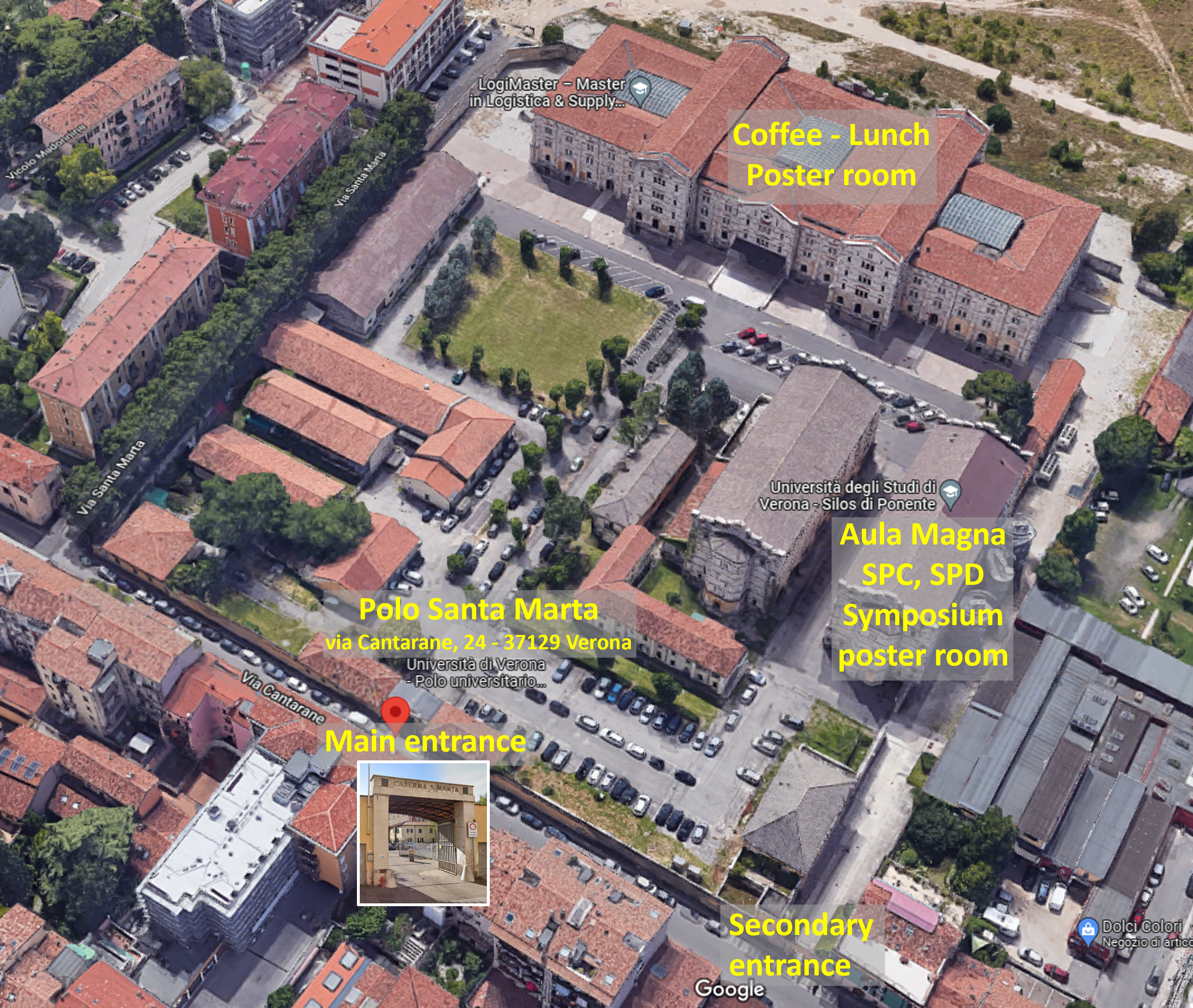 Accomodations
The BITS 2022 meeting venue (Polo Santa Marta) is closed to the city centre of Verona. Any accommodation within the city centre or in the neighbourhood of Polo Santa Marta is a perfect place for attending the meeting and for enjoying the city.
Travel to Verona
By plane: The airport of Verona is connected to the main European and national cities. From the airport you can reach the city by taxi or by bus. A shuttle bus connects the airport to Verona Porta Nuova train station.
By train: The train station of Verona Porta Nuova is connected with all the main Italian cities by fast and local trains. For the train schedule, please check the Italian railway company. The train station that is closest to the meeting venue is Stazione Porta Vescovo.
By bus: You can find timetables and line maps at the ATV website.
By car: Take the A4 Milano-Venezia highway, exit Verona Sud then follow the direction "Verona Centro" or "Verona Est".

Social Events

The Social Activity will be on June, 28th from 6 pm. A walking tour around the centre of Verona to discover some of the most fascinating buildings, churches and sites.
The Conference Dinner will take place at the Ristorante Maffei (Piazza Erbe, 38 - Verona) on June, 28th from 8 pm.